Do You Have What It Takes To Become A Hall of Foamer?
To be entered into the Hall of Foam at Darby's Pub you must do the following: 
Get your Hall of Foam booklet from your bartender or server.
GDrink 50 different beers in our 20 OZ Pint format.
Your bartender or server will stamp each beer that you have completed.  
Once you have completed the 50 beers in your HoF booklet: 
You will receive a $50 Gift Certificate to Darby's Pub.
Your name will be printed on a plaque and mounted on the wall in the Hall of Foam.
You will receive your Hall of Foamer T-Shirt.
Bragging Rights!!!
**Customers will receive a HoF T-Shirt after their first completion only**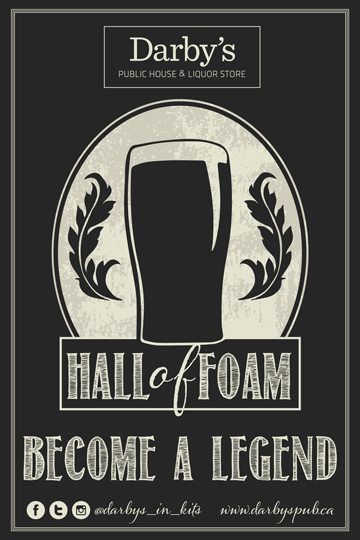 Join us every Tuesday and compete as a team (Teams of up to six) or by yourself against the rest of the room. See if you have what it takes to win nightly prizes.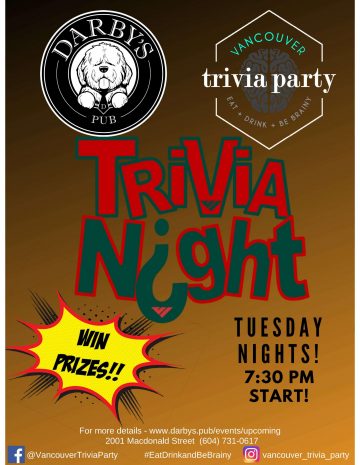 Join us every Wednesday for Darby's Karaoke night
Come sing your heart out every Wednesday night starting at 9:00 pm!